OUR PRODUCTS
Advanced and innovative solutions to respond to the needs of companies and entities in the different sectors of life sciences.
Seeds Varieties
Cellbitec Group, has registered in CPVO more than 50 varieties such as cucumbers, peppers, eggplants, beans and tomatoes.
As an R&D company, Cellbitec Group, transfer the licensing of varieties to third parties and multinational companies. With them Cellbitec reaches an interesting market share all around the world.
NOAH ERP
It is the solution that allows an organization to centralized manage the processes of its companies in plant genetic improvement, plant hybrid commercialization and germplasm bank. In technology for the public transport system we provide a multi-device platform for customer service: electronic ticket system, waiting times, iOS and Android applications, etc.
SEEDMACH®
Complete line of equipment for counting and packaging of seeds:
COUNTEK®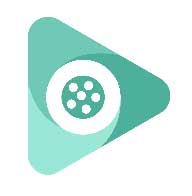 Set of work to perform tasks of counting objects (seed counts, preparation of samples,…) through the use of an app with algorithms of artificial vision.